Words matter. Let's put them to work.
Need content that sizzles? A big idea to stand out in the crowd? A plan for your company's communicators to march in step? Cool, let's get to work.
Educate or entertain, inform or inspire—whatever your goal, good stories are the start. We write for the head, the heart, the eye and the ear.
Websites
Annual reports
Mobile apps
Marketing collateral
News & op-eds
Fundraising materials
Executive speeches
SEO & keyword research
Diversity, equity & inclusion (DEI)
Target your audiences, attract them to your website, keep them coming back for more. That's the formula for integrated content that drives business.
News articles
Blog posts
Video scripts
e-Newsletters
Infographics
Slide decks
Case studies
Thought leadership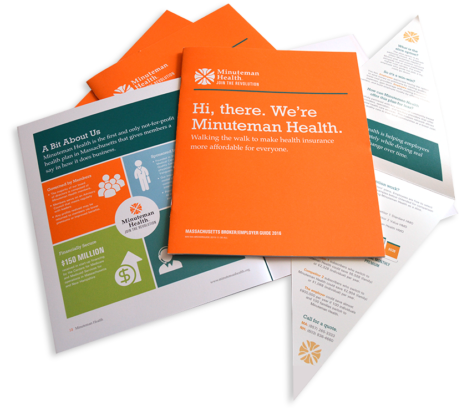 Branding is more than design. It's also a voice, vision and value system that communicates why you matter and others should care.
Voice and tone
Mission and vision statements
Taglines
Editorial style guides
Key messages and language
Persona development
Small business and nonprofit leaders do it all, but sometimes marketing needs special attention. Outsource this role on a project basis to understand your options and manage precious resources.
Marketing communication plans
Value propositions
SWOT analyses
Differentiators
Marketing collateral
Editorial calendar
Campaign creative direction
Vibrancy Communications is a boutique marketing communications company. We partner with large and small businesses, startups, nonprofits and fellow creatives in greater Boston, eastern Massachusetts and Rhode Island.
Founder and Owner
Pretty much from sunup to sundown, Sarah is pondering what makes humans connect and messages hit or miss. This fascination with social behavior drives her to help organizations communicate better.
Sarah founded Vibrancy Communications in 2012 and wears many hats, including brand strategist, creative director, copywriter and project manager. Most of all she fancies herself a storyteller who loves balancing seriousness and fun to produce great work.
She serves on the board of directors with the Braintree Chamber of Commerce and is a past adjunct professor of marketing communications at Stonehill College.
Sarah earned her M.S. in broadcast journalism from Boston University and B.A. in social psychology from Tufts University.
Her free-time pursuits include concerts, maps, gardening, politics and pop culture, as well as seeking adventure with her husband and three sons.